British Summer Time: Sunrise Walk 8
(27 October 2019)

Grafham Water, Northampton, Bournville, New York City



As I walked out the door of my flat, slightly late for the day's walk, Karin was waiting ready for a sunrise stroll. If I'd known someone was joining me in person, I might have combed my hair! Grateful for the company, we wandered the Racecourse and admired the autumn colours in the trees. She pointed out the house where she grew up, and what brought her back to Northampton after over a decade in South Africa. A familiar story, a return to family; one that influenced her novel, no doubt.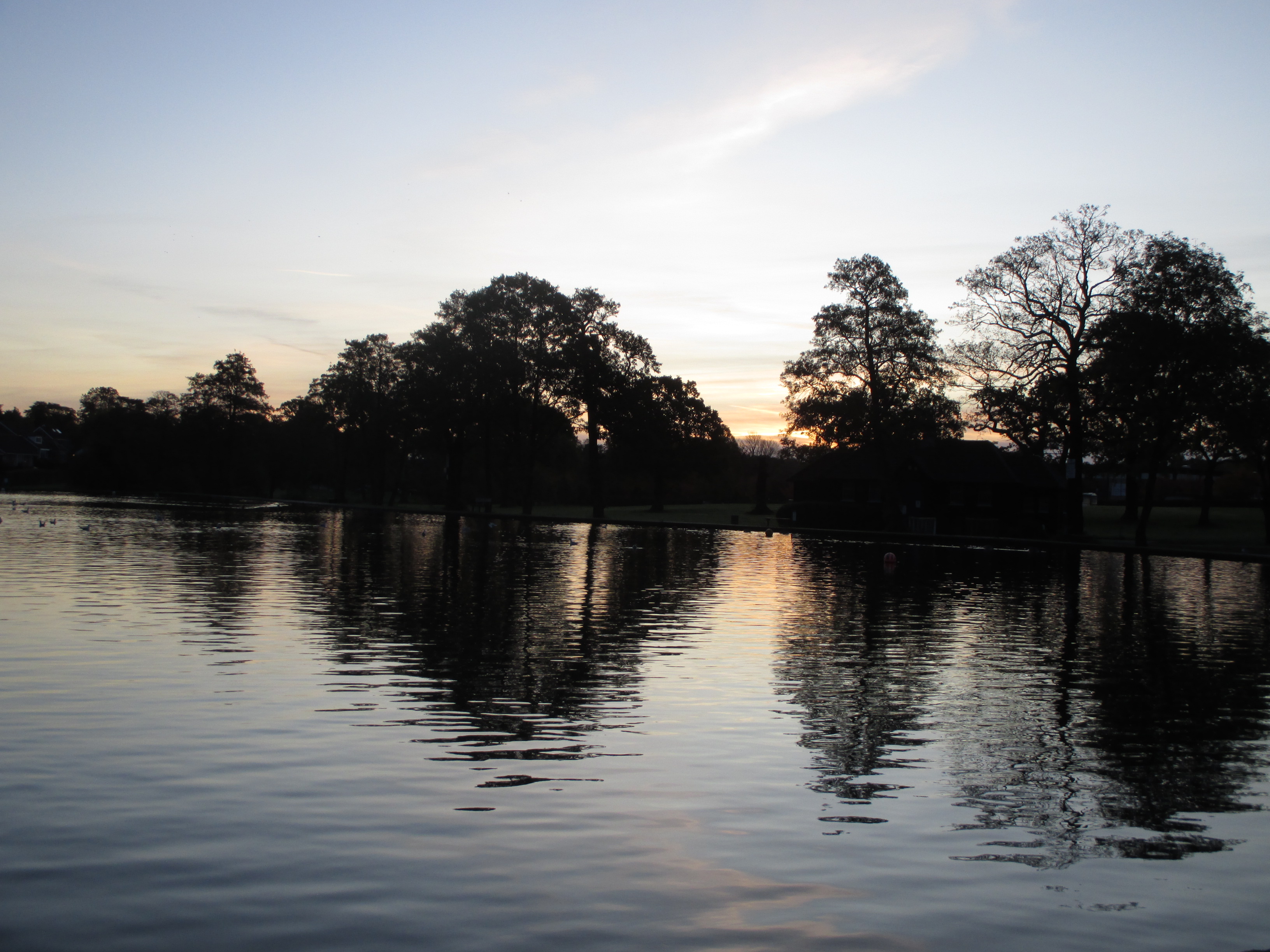 Rosemary and her dog Ritz, Sally and Chris all walked again. In Bournville Rosemary and Ritz had a particularly spirited walk, with Ritz 'rushing hither and thither'. Sally and Chris tip-toed out of their friend's home for a dawn wander around Grafham Water.

After yesterday's rain, this morning's clear, colourful skies were a refreshing change.



The rain, it seems, had moved on to New York City, where Vige wandered Greenpoint amongst the dog walkers, bakery workers and delivery truck drivers--'the quiet industry of a city waking up.' She headed out thinking, as she always does, that the city 'is most beautiful in the rain.' In a patch of wild garden she listened for birds and noted the dropping heads of milkweed and the 'ever-falling oak leaves'. Vige still has another week before the time change, but today, British Summer Time is over and autumn is in full swing.