Walking with Artaud (2019-ongoing)
Walking with Artaud is an open-ended project exploring the works of artist and theorist Antonin Artaud. It explores our physical and digital doubles, and what they reveal about the landscapes we inhabit and those with whom we inhabit them. I invite you to develop a walking exchange with me, either physically in Northamptonshire, or at a distance from anywhere in the world.

Each exchange will be a unique engagement with the concepts of Artaud based on the walker's interests and location. As these individual exchanges spread across digital media, I hope for #WalkingWithArtaud to form a network of Artaudian walkers in search of new ways to engage with media.

If you would like to participate e-mail blake@walkexchange.org for details.
British Summer Time (2019)

British Summer Time
was a series of short sunrise walks in consideration of the time change (20-27 October, 2019). In the week leading up to clocks going back, I walked from 15 minutes before sunrise until 15 minutes after, and invited anyone from anywhere in the world to join me. Walkers in Saigon, Northampton and NYC, Bournville and St. Ives, Cork and Cardiff, all joined me to explore the dawn. Check the British Summer Time
blog
for details of the walks.
This is not a Slog (2014)
Oval, London. As it is, was, and reimagined.
This is not a Slog
consisted of three walking installations. Free and open to the public, the walks were designed to be experienced alone or with companions. Designed for the Joan Littlewood Centenary Fun Palace, at Ovalhouse Theatre, and installed in the
Ovalhouse Café
, 4 October - 4 November.
Lead Artist: Blake Morris
Writer:
Nessah Muthy
Design:
Cécile Trémolières
Creative Producer: Carissa Hope Lynch
Through workshops and public sharings the team developed three self-guided walks, unified by stories of mystery, mutiny, music and memory:

Near the cricket stadium, 70-year-old
Derek
has recently passed. His files remain, bursting with his secrets, obsessions and songs.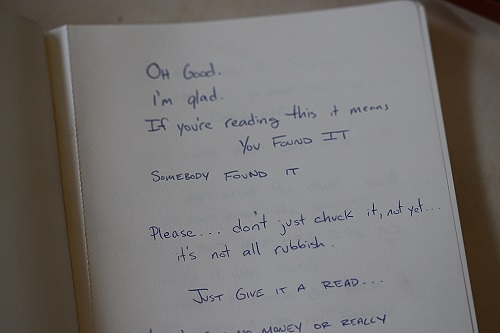 Workhouse girl
N.S
has nothing, not even a name…she combs the grounds of St Mark's church for flotsam and jetsam to build a nest.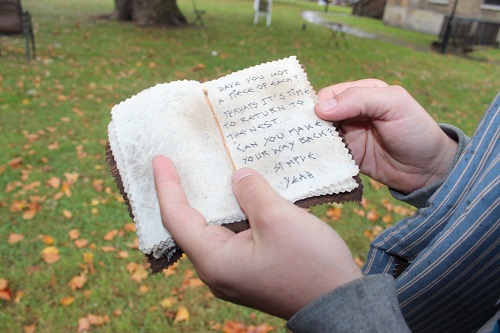 Bonnington Square enmeshes an invisible future where memory is externalised. Here, memorial mutineer
Saskia
recovers her capacity to remember.
This is not a Slog
was funded by Ovalhouse Theatre and the Arts Council England.