British Summer Time (2019-ongoing)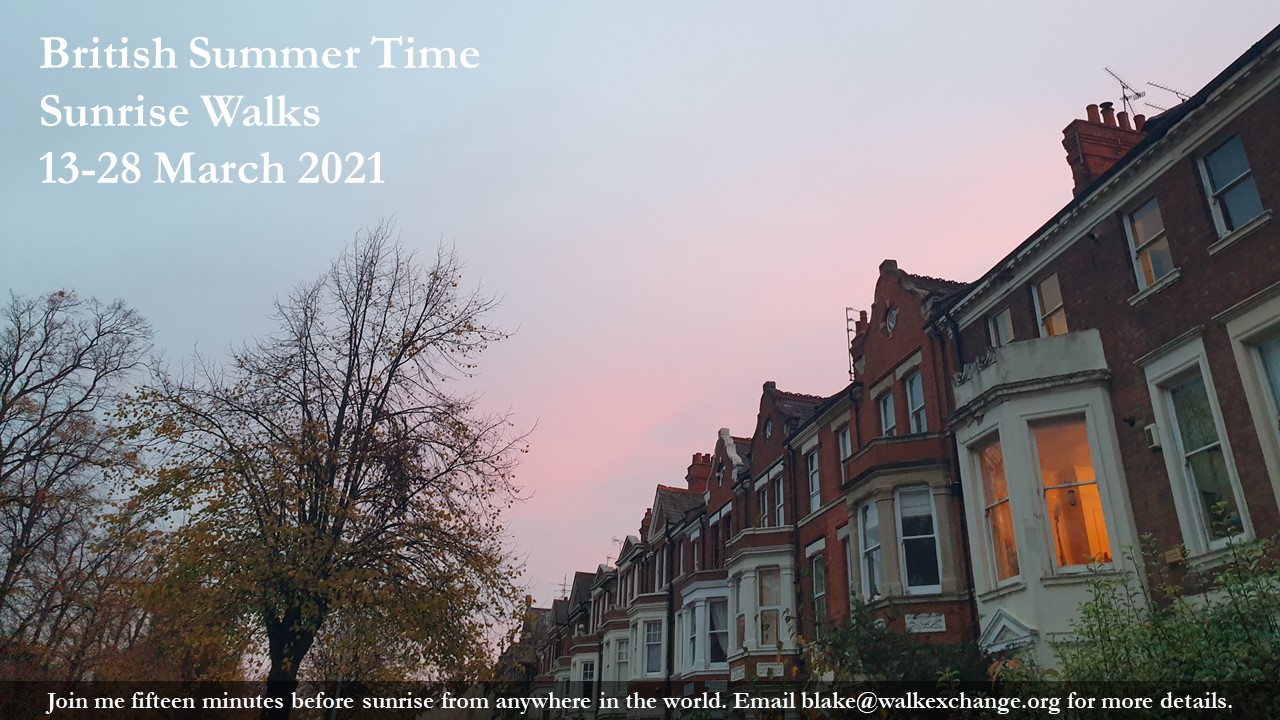 British Summer Time
is a series of short sunrise walks in consideration of the time change. In the week leading up to clocks going back, I walk from 15 minutes before sunrise until 15 minutes after, and invite anyone from anywhere in the world to join me.
Walkers in Saigon, Northampton, NYC, Bournville, St. Ives, Cork and Cardiff have all joined me to explore the dawn. Check the British Summer Time
blog
for details of the season 1. You can see find a discussion of seasons 2 and 3 at the
Walking Artists Network Blog
.
The
4th Season
of sunrise walks will take place
13-28 March 2021
. Start walking fifteen minutes before the sunrise wherever you are, and walk until fifteen minutes after. I'll be taking photos at the start, middle and end of the walk, and will post them on Instagram over the two weeks of the project. Use #BritishSummerTime #SunriseWalks to share on social media. You can find me on Twitter (@formerfresnan) or Instagram (@blakewalks). You can also e-mail me with your photos, stories, blog links or any other sunrise inspirations (blake@walkexchange.org).