Score #10 by Roger Boyle
[score base: blank blue index card; photo and score: Roger Boyle (2021); score text: Always/move away from the restrictive/the passage of time,/investigates—rather than celebrates/find materials to make/an old-fashioned archive/and check the accuracy/by touching/something.]

Roger and I will be walking his score the last Tuesday of every month until 22 February 2022 (the day before Terminalia). Please join us as we investigate the passage of time and 'find materials to make an old-fashioned archive'.

Next Walk: 28 September 2021
Location: Wherever you are
Time: Anytime
Share: Use the #52More on social media to share your walk, or e-mail me with your results and I will add them to the ongoing blog (blakemwalks@gmail.com).

June

Blake, Mathilda and Roger; 29 June 2021; New York City, USA, Greifswald, Germany and Llanfarian, Wales.

Blake collected handwriting he found along his route from the Upper East Side to Astoria, via the Queensborough Bridge.



Mathilda collected leaves, flowers and a dead moth, 'looking closely at the trees and plants' in Greifswald. Her investigation made her feel as if they were 'being formally introduced'.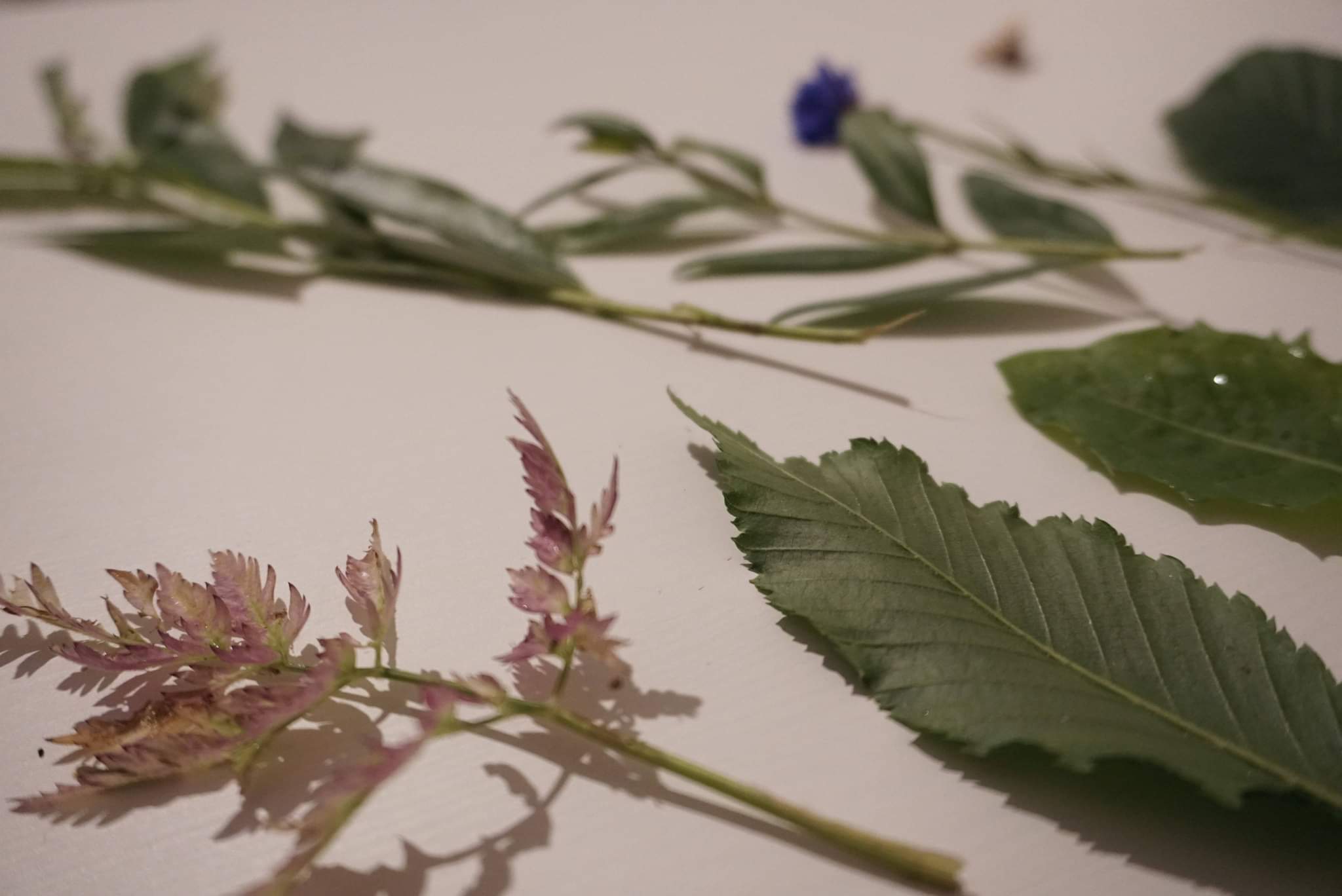 Roger retrieved a cushion from his friend Clive's house, where he has 'a mass of old stuff stored in one of his barns'.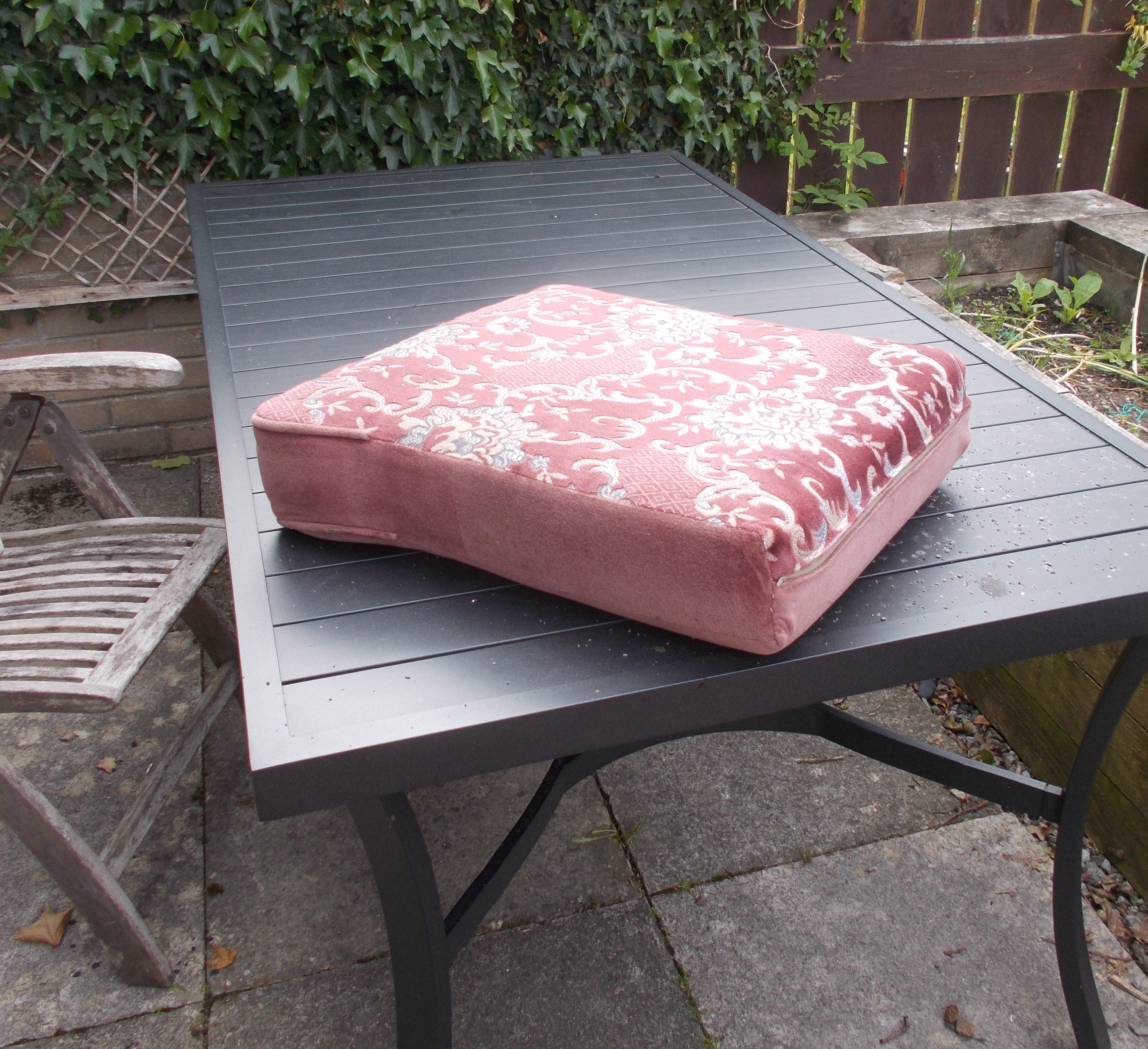 July

Blake, Roger, Jackie and Mathilda; 27 July 2021; New York City, USA, Norfolk, England, Co. Wexford, Ireland and Greifswald, Germany.

I walked through Sunset Park, Brooklyn and archived the sounds of the city, which I recorded through a handwritten remembrance (continuing my collection of handwriting). Roger's walk 'took in most of the interesting parts of Great Yarmouth and Caister' and collected a variety of bric-a-brac. Jackie traversed 'the shoreline of Cahore' on her birthday—'a good day to consider "the passage of time"'—and collected signage in an extension of our previous exchange. Mathilda journied into her garden ' to find more leaves and greens' for her 'Tuesday archive'.



August

Roger, Mathilda and Blake; 31 August 2021; Aberystwyth, Wales, Greifswald, Germany and New York City, USA

Roger went on a jaunt from Glanyrafon, past Blaendolau, up through Mynwent Llanbadarn to Cwmpadarn and home. Mathilda continued her collection of leaves and flowers. I walked the west side of Sunset Park, and snapped photos in locations where I found handwriting.



September

Roger, Mathilda and Blake; 28 September 2021; Aberystwyth, Wales, Greifswald, Germany and Lackawaxen, Pennsylvania

Roger, with a letter to post, 'garbed [himself] against the deluge and walked to the post office down the road'; on his trip he 'retrieved two closed loops' and an 'object that mystified him', which turned out to be a broken mug. He preferred the mystery. Doing my walk in the Poconos, I realised I was unlikely to find handwriting in the wild. Instead, I enlisted Waverly to hide some handwriting for me and engaged in a walking scavenger hunt. Mathilda continued her ' backyard-archive' with 'Sprinkles of red ivy, and three nearly invisible white feathers.'



October

Roger, Mathilda and Blake; 26-27 October 2021; Aberystwyth, Wales, Greifswald, Germany and New York, New York

Roger and I headed out in gaps between downpours. 'Dodging the showery weather' we both managed to remain dry. First, Roger found 4 things that 'were circular, which pleased [him] very much', but he was unable to 'resist the rectangular "Dim Anifeiliaid" sign', before collecting '2 more circular things'. My initial jaunt through midtown Manhattan was unsuccessful in uncovering any handwriting I could collect — most potential objects were quite soggy really — so I set out the following day in Astoria, where I had the luck to find a small drawing. Not handwriting exactly, but one must always move away from the restrictive. In Germany, Mathilda collected leaves that blew through the window (in an image that includes her collections from November and December.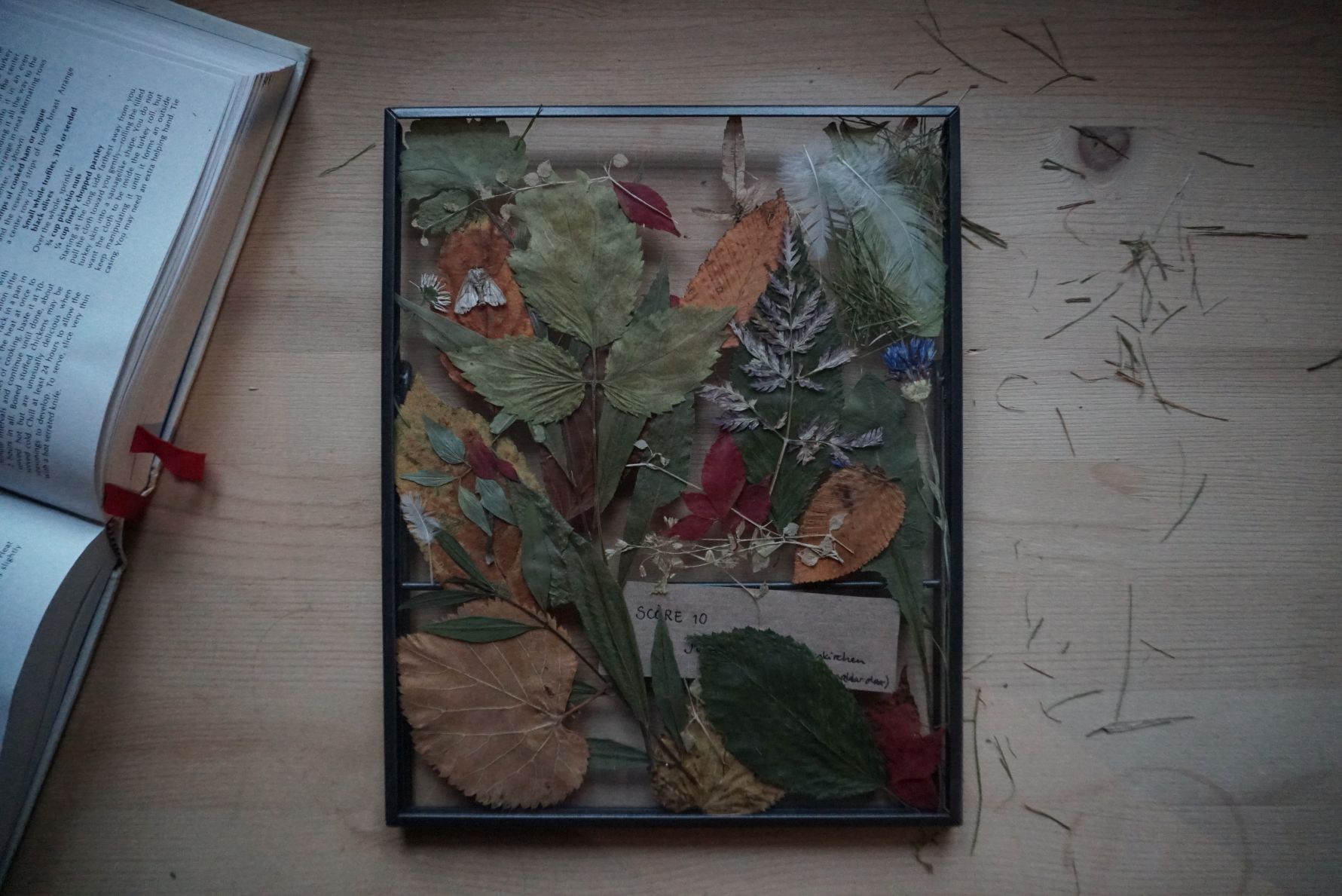 November

Roger, Barbara, Mathilda and Heather and Blake; 30 November 2021; Aberystwyth, Wales, Dartmouth, Canda, Greifswald, Germany, and New York, New York

It was wet or windy for all of us, the onset of winter making itself clear. Roger was 'at the mercy of a tempest with a Capital T', so instead of adding to his old-fashioned archive he 'struggled to the National Library and toured the exhibitions', embedding a mention of the score 'onto a "feedback" grid'.

Barbara and Mathilda both walked their back gardens. For Barbara, the 'lichens and fungi are the real stars in this collection' and she wished she could share the mushy, fleshy feel of them. Mathilda collected leaves off her pile of firewood.

Heather and I walked from Koreatown after feasting on kimchi. Heather discovered our handwriting as she waited outside the boba shop where I was getting us drinks. No other handwriting revealed itself on the walk.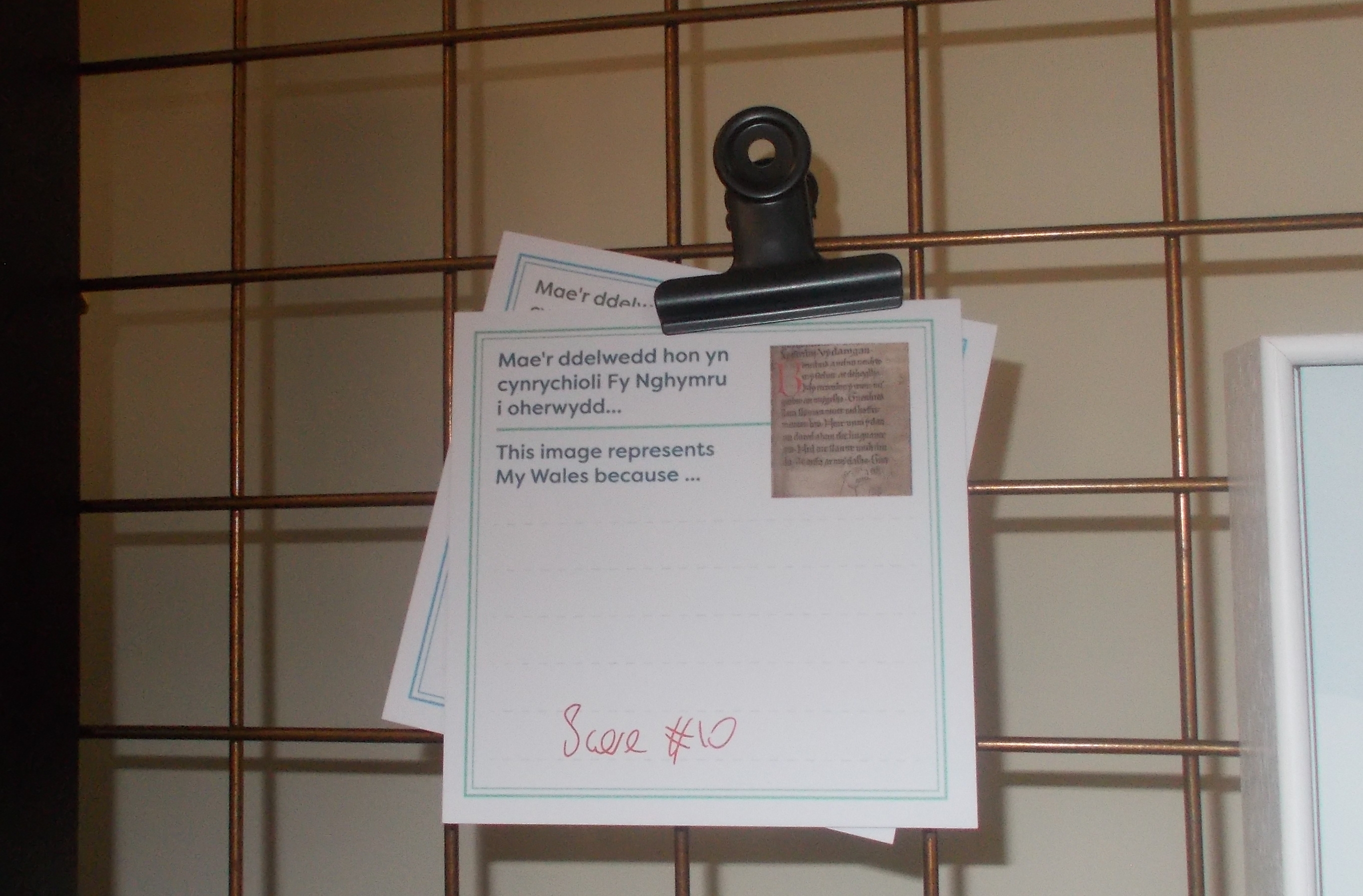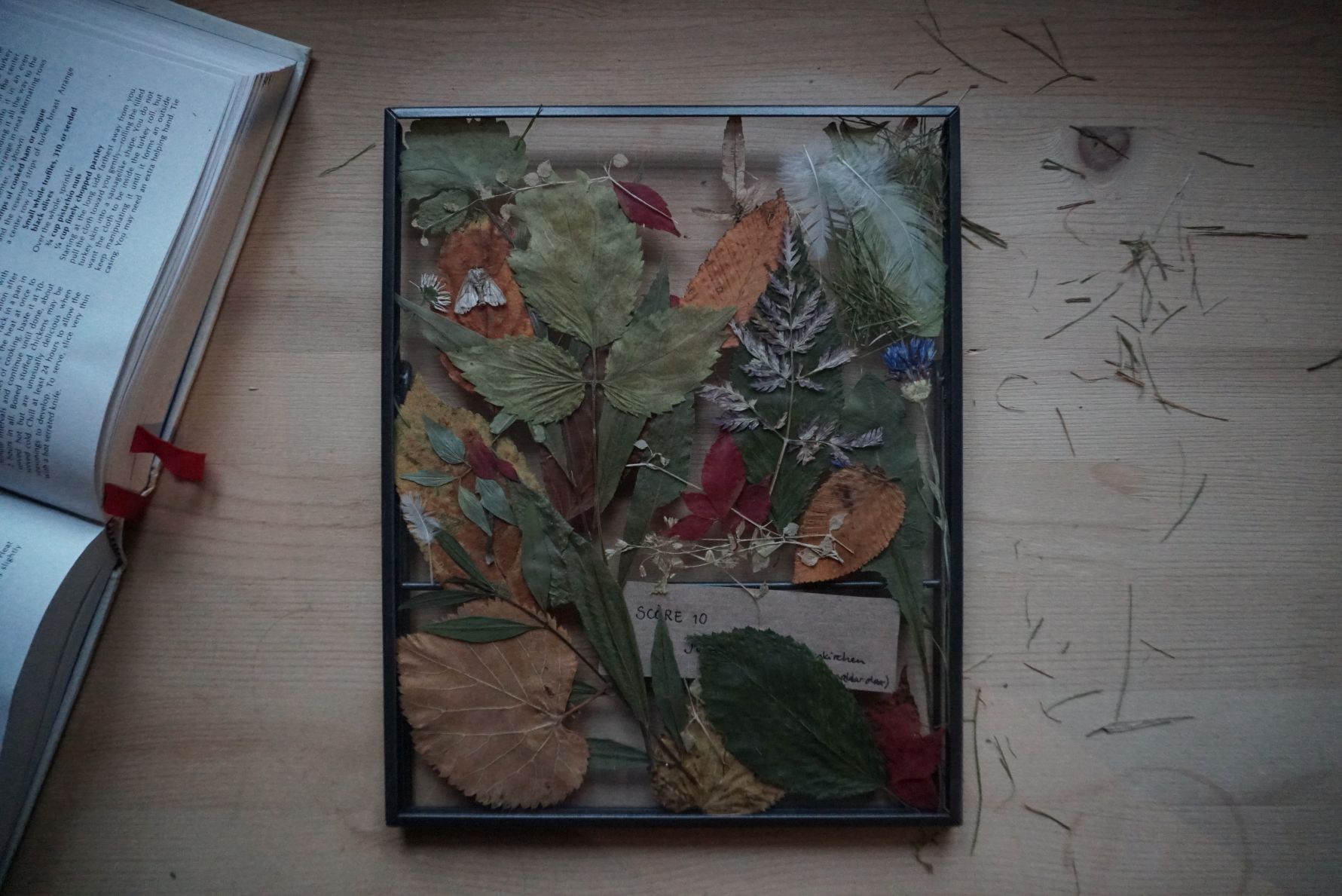 December

Barbara, Roger, Mathilda and Blake; 28 December 2021; Dartmouth, Canada, Chatham, England, Greifswald, Germany and New York, New York

The day after returning from California, the city welcomed me with a bonanza of handwriting for the archive. In Canada, Barbara continued to collect sticks. Roger, walking through Cobtree Manor Park and Mote Park, where ' people were obviously being very neat and tidy ', he was able to 'retrieve a glove that waved at [him] (mislaid by a 7yo, [he] think[s])'. And also 'a rather nice thing, that clearly fits into another thing, somehow.' Mathilda 'collected grass after the first snow melted'.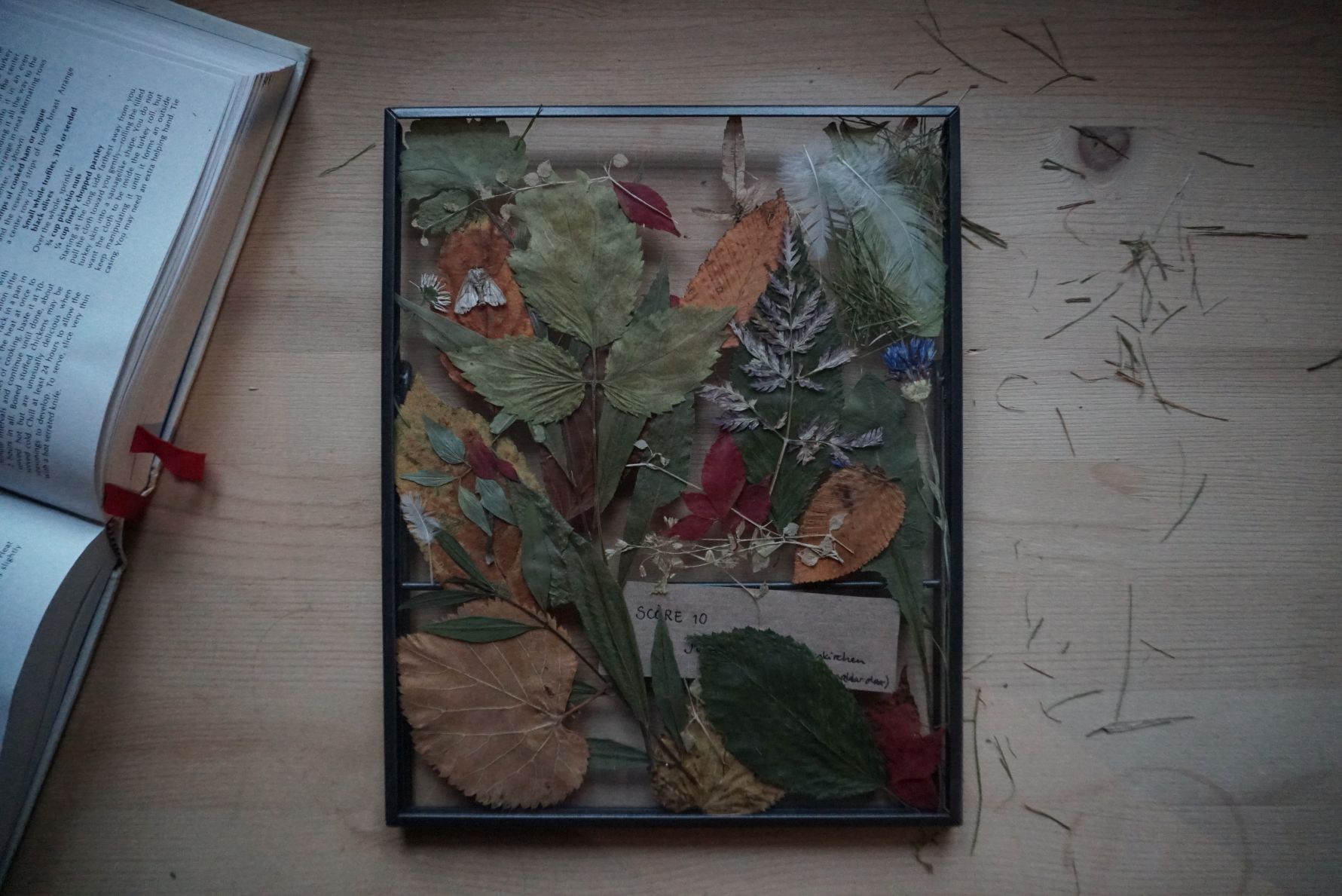 January 2022

Roger and Blake; 25 January 2022; Aberystwyth, Wales and New York, New York

In New York City the cold weather made me eager to find handwriting quickly. Something upon which the city delivered as I made my way to the East River. Roger walked through the Penglais Woods on a 'great day with a feeling of very early Spring.' Some things (not pictured) could not by physically collected: 'a fine old iron fence, a bench memorialising my deceased acquaintance Bruce, a fallen giant, a pretty pipe nigh an ancient dilapidation.' His physical collection came on his walk home, 'via the Physics MakerSpace'.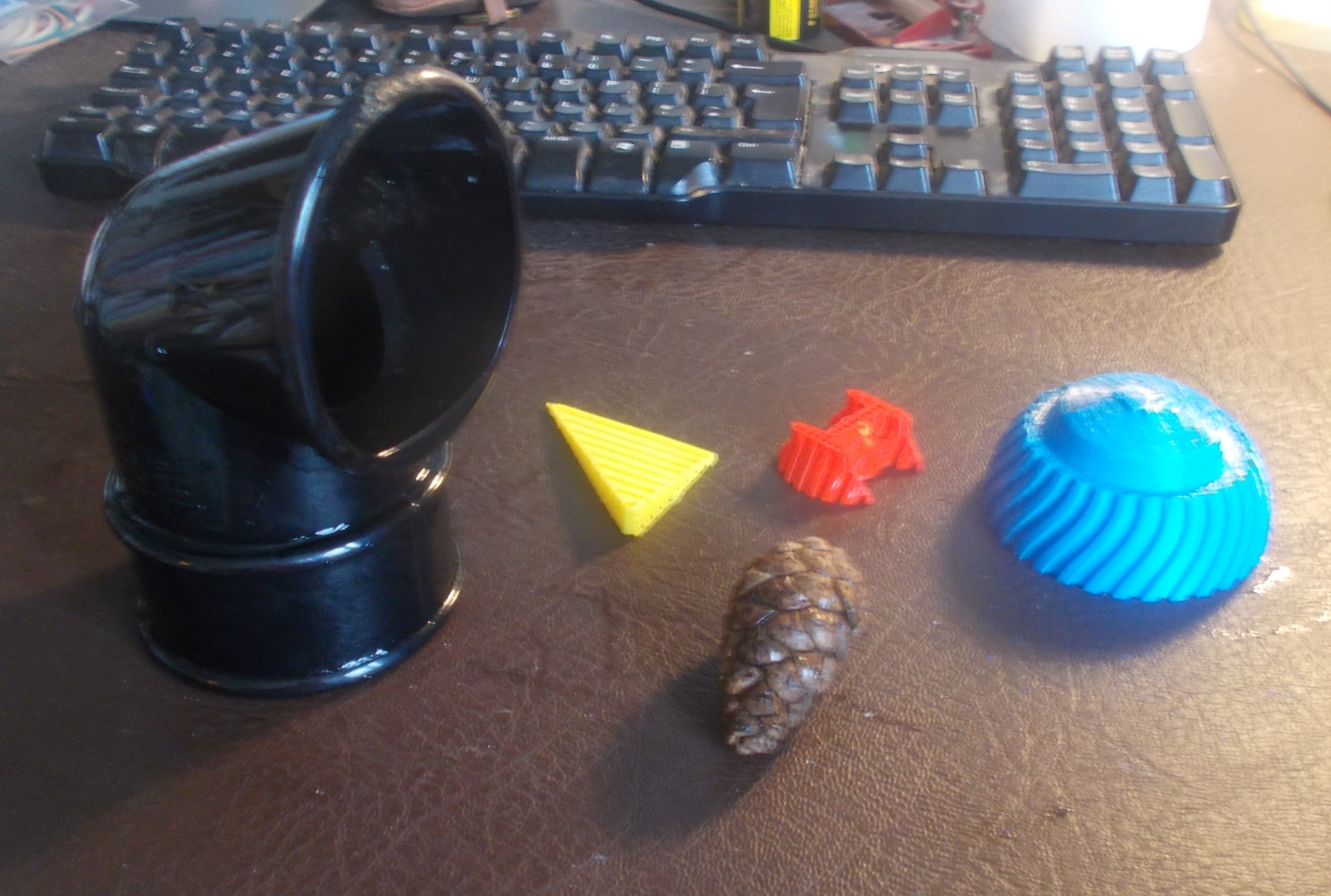 February 2022

Roger, Julius, Mathilda and Blake; 22 February 2022; Manchester, England, Eastbourne, England, Greifswald, Germany and New York, New York.

Our last Last Tuesday. Roger walked central Manchester. Avoiding a deluge, his walk included subterranean canal tunnels, 'which were jolly good fun'. Finding Manchester to be 'a well-maintained city with remarkably little to harvest from the streets' he collected '

a beermat from the splendidly named "Peveril of the Peak"' '

a beautifully made, and brand new, I think, hinge'. His

real memories are of the canalscape' and the sense of achievement from our slow, old-fashioned archive... though he is 'not too sure what he's achieved.'

In Greifswald, Mathilda moved away from the restrictive and checked accuracy through touch. The first signs of spring: 'A snowdrop was added to the archive'.

In Eastbourne, Julius explored the passage of time on a walk exploring thick walled forts. Repelled and attracted by the dirty grey, yellow walls, he explored the tactility of the 'cold rough stone grained with over two hundred years of salt air eating into its surface.' He pondered the paradox of a 'd efensive structure designed to repel a nineteenth century French invasion' now standing next to 'a French eatery'. The fortress and its everchanging landscape a very physical archive of change and the passage of time.

In New York City it also rained, though there were no subterranean passages to shelter me. I looked for scaffolding and awnings where I could. New York City being an ideal location for litter pickers, the streets offered some fantastic handwriting samples to end my exploration.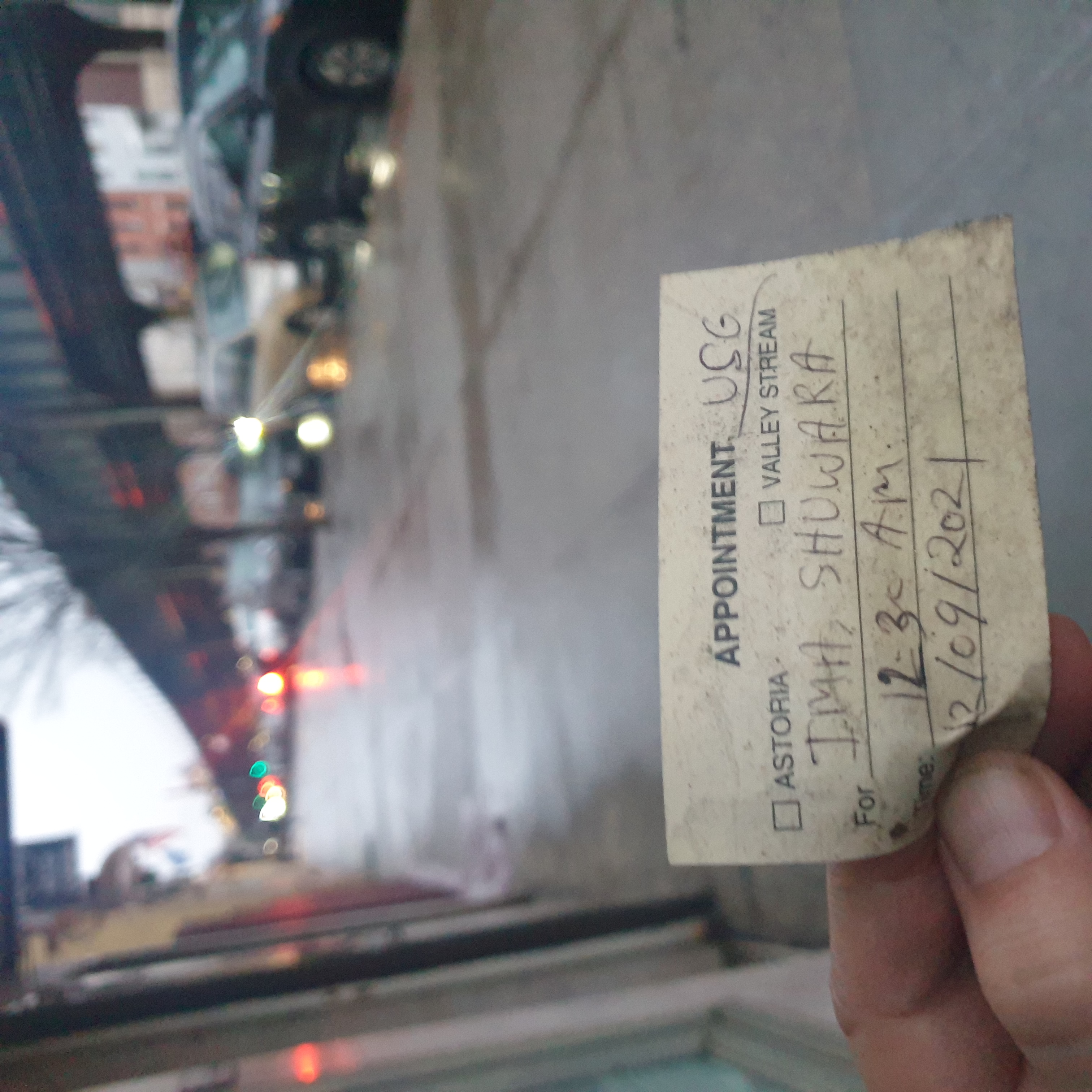 Project Blog