Score #12 by Julius Smit
[score base: seven black printed scoured bands with strips of coloured inks painted in between; photo and score: Julius Smit (2021); score text: Your key ingredients/dictate the style of walking/FIBER REPAIR: Plant Collagen, Lilac & Hyaluronic Acid/wait. just for a short while./the solitary and social intermingle,/COLOR PROTECTION: Oat Lipid & Sunflower Seed Extract/Must Be Twice Political./and physically shared experiences./CUTICLE NUTRITION: Silk Proteins/would contribute to 'the social revolution'/(the Awkward Place)/transmission/necessary internal and external protocols/of a postdoctoral research project,/SMOOTHING: Fermented Rice Water/a pity/the decline of the industrial age of the car factory/joint labor of poetic production/the artist encouraged us to take photos/SHINE ACTIVATOR: Apple Vinegar & Caviar Lime/specifically tailored/to each country./CONDITIONING AGENT: Professional Silicone/a very small number of instances]

While making this score, Julius considered the idea of close scrutiny: 'are we able to discover or isolate elemental makings in/on/under/around the spaces we walk in/through?' Join us as we explore this question through a walk together, apart.

Read the score, interpret it how you please, and share your walk with us via e-mail or social media (#52More).

Date: Anytime between 19-25 July
Location: Wherever you are
Time: Anytime
Share: Use the #52More on social media to share your walk, or e-mail me with your results and I will add them to the ongoing blog (blakemwalks@gmail.com).

Julius; 19 July 2021; Eastbourne, Sussex, United Kingdom.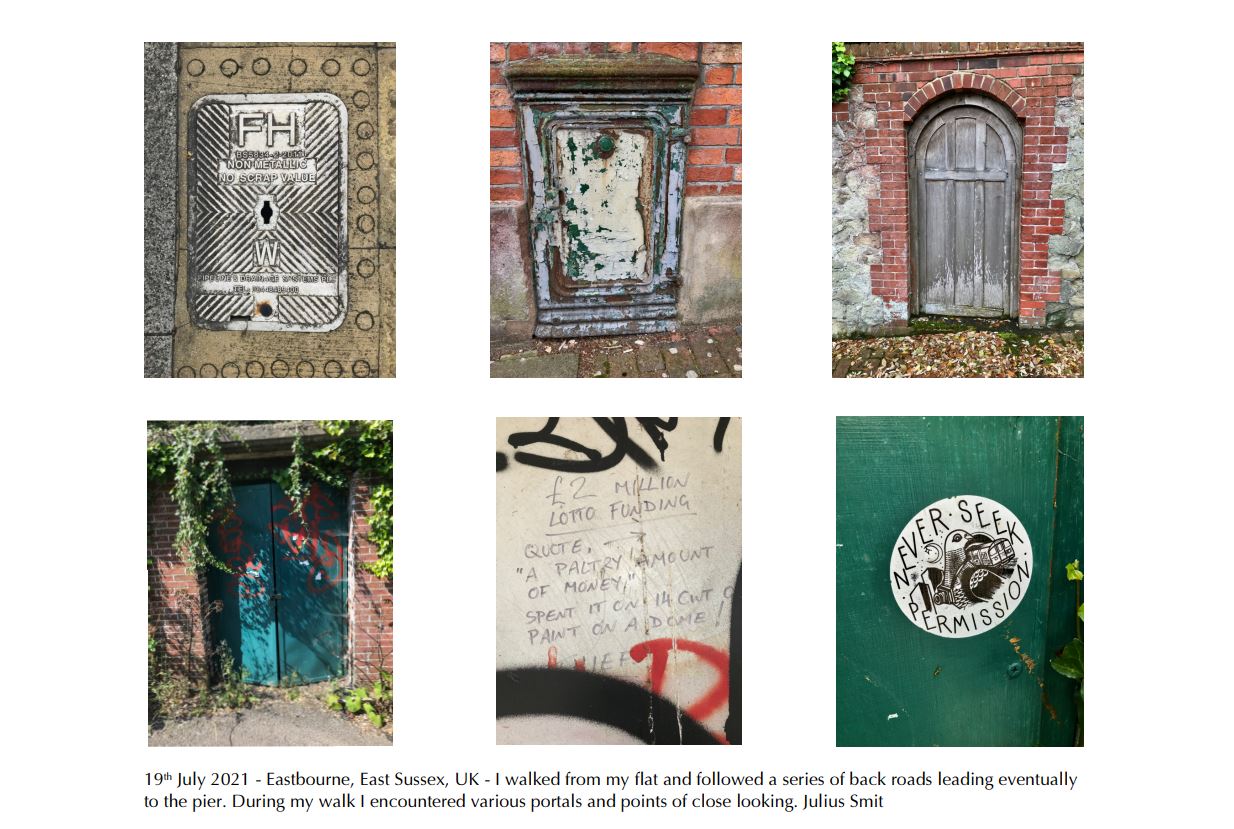 Project Blog