Score #1 by Kaitlyn Van Aalsburg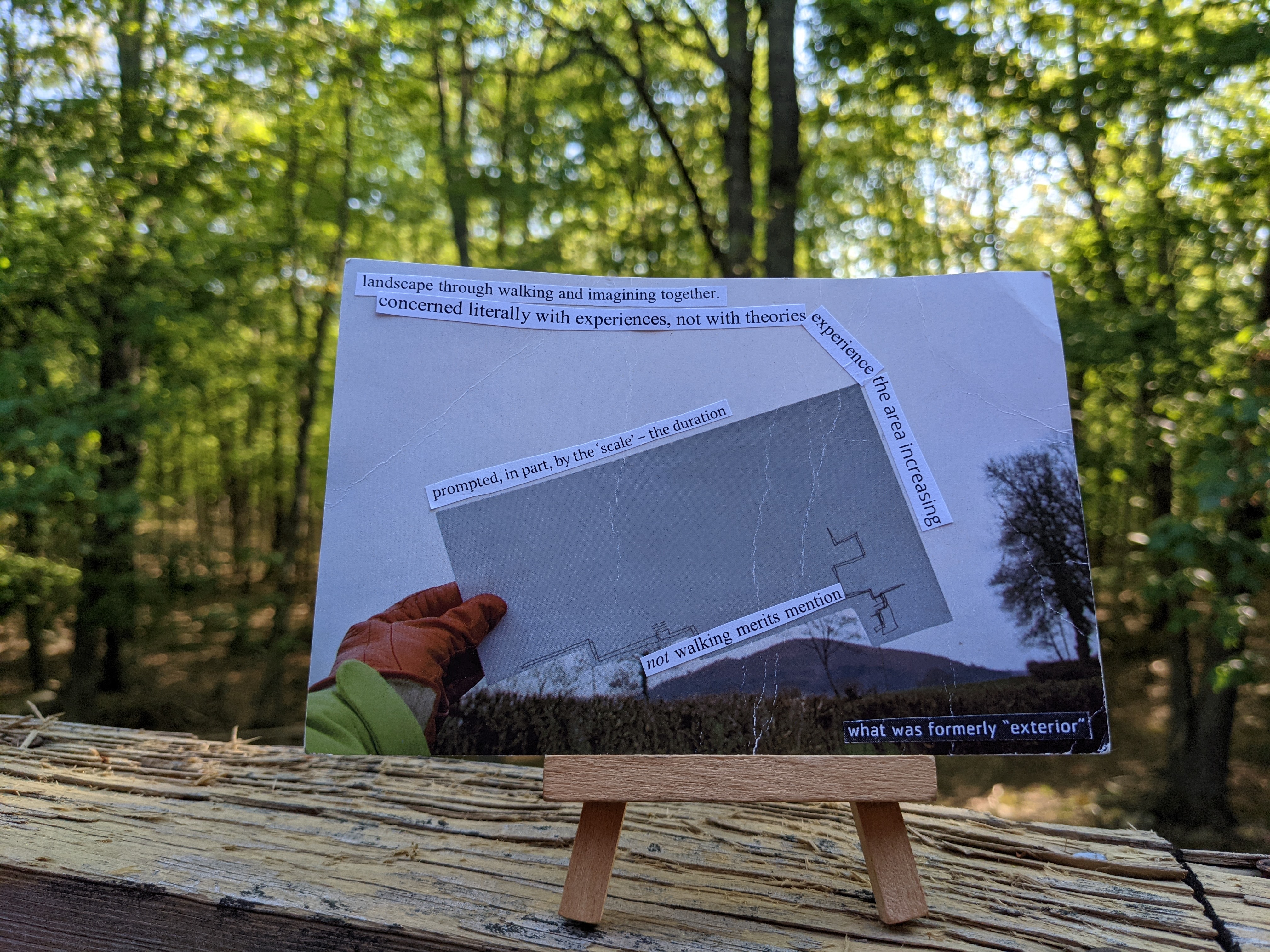 [score base: A card featuring part of Gwen MacGregor and Sandra Rechico's Rejoinders (2012); photo and score: Kaitlyn Van Aalsburg (2021); score text: landscape through walking and imagining together./concerned literally with experiences not with theories/experience/the area increasing/prompted, in part, by the 'scale' – the duration/not walking merits mention/what was formerly "exterior"]

Please join Kaitlyn and me as we walk Score #1 for my project 52 More. Kaitlyn and I have interpreted the score as a series of four ('prompted, in part, by the scale - the duration') and we will be doing the walk in the same landscape over the four seasons. We would love to share the experience of walking and imagining the landscape with you as it changes over the year.

You can do the walk anywhere, at any time. Read the score above and decide how you interpret it as instructions for a walk. Share it with me via e-mail (blakemwalks@gmail.com) or through social media using #52More.

Walks:
Spring Walk: Anytime before 20 June 2021
Summer Walk: TBD (20 June - 21 September 2021)
Autumn Walk: TBD (22 September - 20 December 2021)
Winter Walk: TBD (21 December - 20 March 2022)

Spring Walks

Katy and Blake, 25 May 2021, Hawley, Pennsylvania


We begin with
not
walking. A conflict between the interior and the exterior takes precedent. An urgent appointment. It merits mention.
The next morning we walk a small perimeter around the house. We stop often, looking closely.
The textures shift: newly laid asphalt; freshly cut grass; gravel where the asphalt wasn't replaced.



The exterior, framed through the infrastructure of the interior.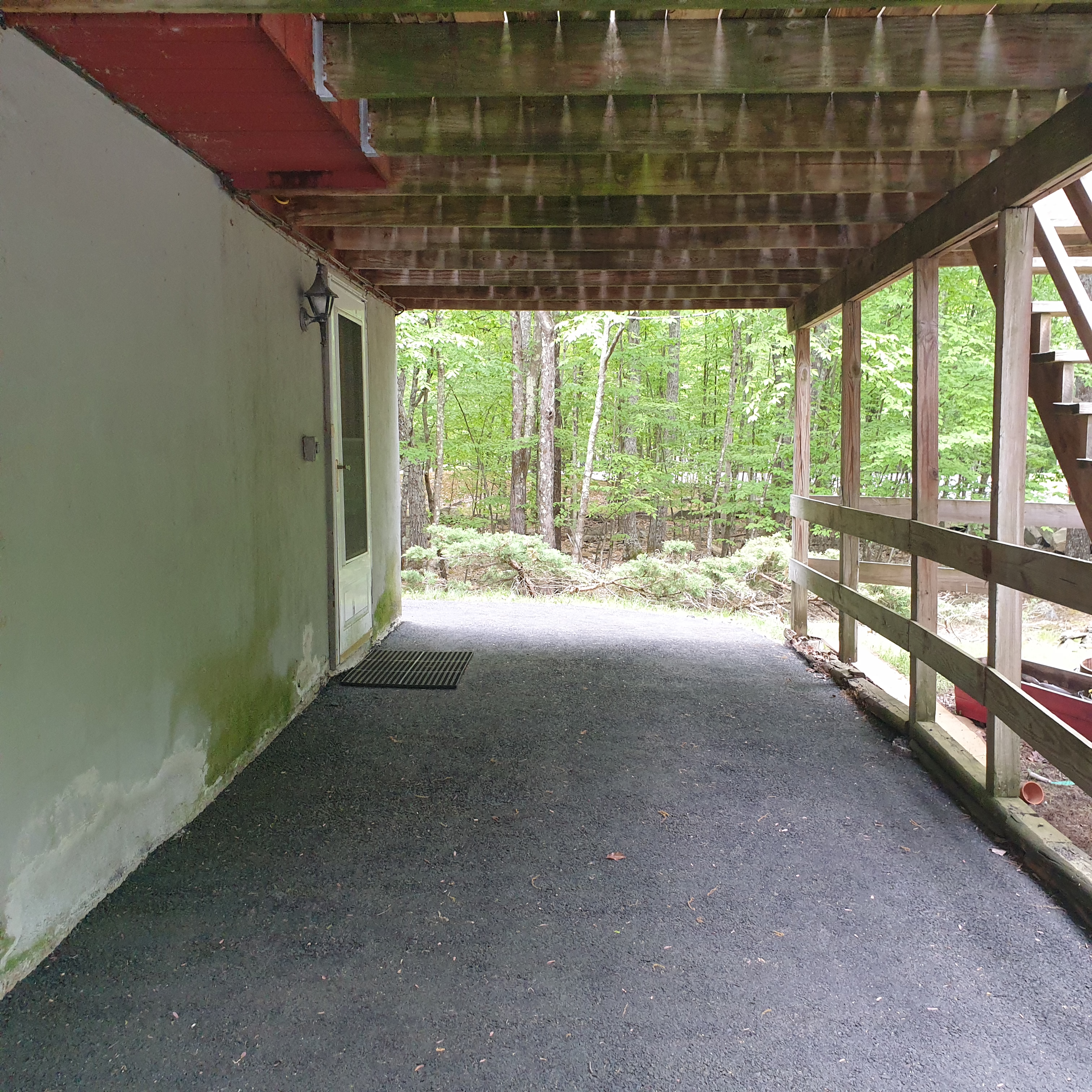 Next time we will expand the area. A slow summer stroll around a different periphery of the property.


Laura, 25 May 2021, Cardiff, Wales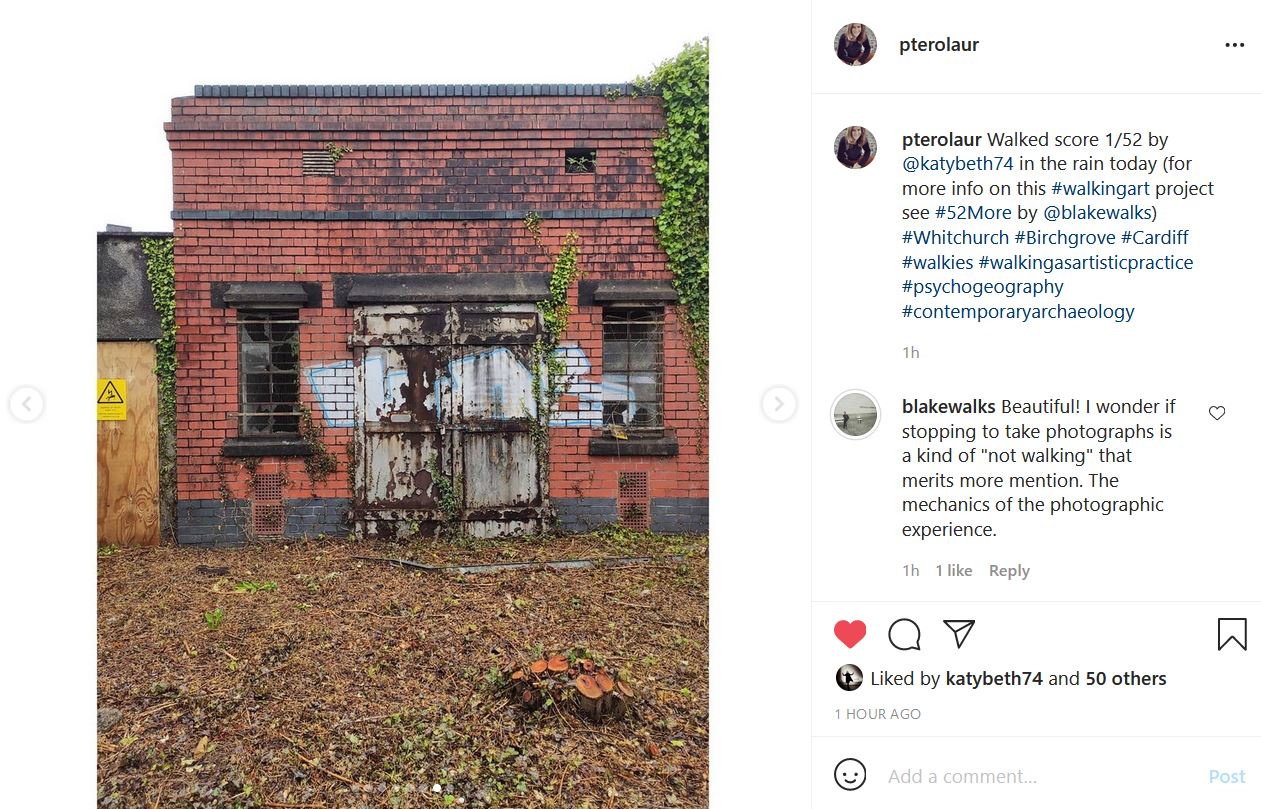 Mathilda, 1 June 2021, Greifswald, Germany

Mathilda took the score out to 'her favourite path', one to which she 'will gladly return at all seasons'. Wiedererkennungseffekt: a revisiting of 'spots and places which [she] made [her] own during 52 scores and the sunrise walks'. A kind of 'reminiscing rather than imagining'. To be revisited in all seasons.


Mathilda's account: 'An evening walk spanning 81 years, yet only one season. Imagining the landscape through the Score, without following the path it reveals. (It is my favourite: a place, formerly exterior, which I have made my own). I let myself get carried away in the hope of broadening my scale, but what I find are my own footprints. Memories of former Scores and Sunrise Walks from a time when with each walk, I felt the area increasing. Today I am reminiscing, rather than imagining. Untogether. Looking for new places and new faces, new seasons to come.'


Summer Walks
Julius, 22 June 2021, Eastbourne, United Kingdom
Project Blog